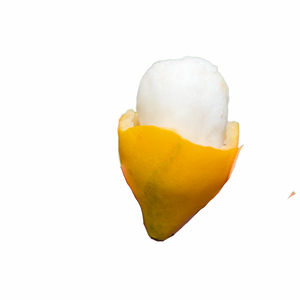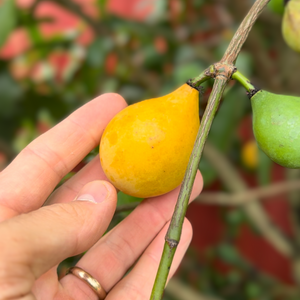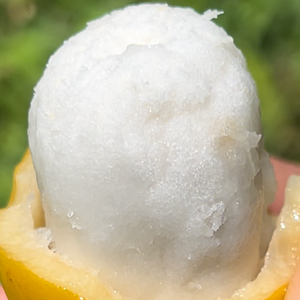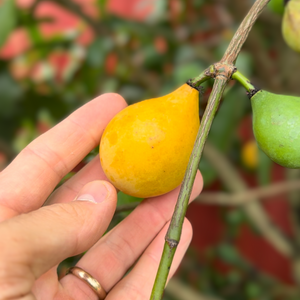 Garcinia humilis is native to Bolivia and is sometimes called Bolivian mangosteen. This small fruit must be harvested when fully ripe as it does not constitute to ripen once removed from the tree. The yellow to orange rind protects a delicate and delicious white pulp on the inside that surrounds 1-2 seeds. It has a delicious sweet and tangy flavor comparable to mangosteen but with more of a lemonade flavor.
Currently we are only sourcing these from a certified organic farm we manage in Homestead Florida 
ORDERS ARE SHIPPED  MONDAY-FRIDAY ON A BI-WEEKLY BASIS. WE MAKE EVERY EFFORT TO SHIP ALL ORDERS AS QUICKLY AS POSSIBLE TYPICALLY BETWEEN 2-14 BUSINESS DAYS. PLEASE NOTE: SHIPPING TIME AND COST PERTAINS TO THE TIME THE PACKAGE IS IN TRANSIT, NOT THE TIME IT TAKES FOR THE ORDER TO BE DELIVERED UPON PLACING THE ORDER.
-PLEASE READ FULL REFUND POLICY BEFORE PLACING AN ORDER. 
-*PRE ORDER* = FRUIT IS NOT IN SEASON. IF YOU PLACE AN ORDER FOR AN ITEM LISTED AS *PRE ORDER* YOU ARE SECURING YOUR BOX TO BE SHIPPED ONCE THE FRUIT IS BACK IN SEASON OR AVAILABLE.
*ACHACHA CAN NOT SHIP TO CALIFORNIA*
 Ripening Guide: 
Achacha is shipped ripe and is ready to eat upon delivery. To consume, simply crack the rough outer shell of the fruit and enjoy the sweet flesh. The shell and seeds can be composted as they are inedible.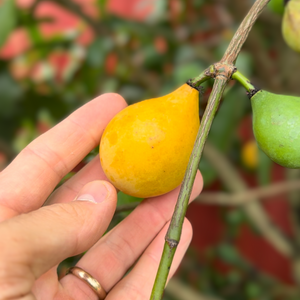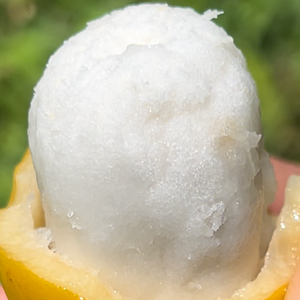 Delicious Mangosteen Cousin!
Fruit arrived quickly and in excellent shape! Very complex flavor - a lot going on when you taste them. Will buy again soon!
Quality fruit
The taste, however, is a bit of an acquired one, and can be unpleasant if you hate the smell of some common men's colognes—this tastes like the smell of those, plus a little bit of sweet and a whole lot of sour lemony-ness.