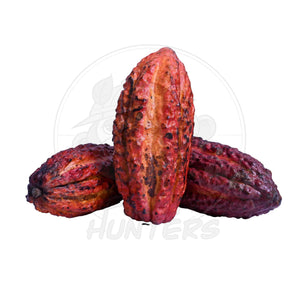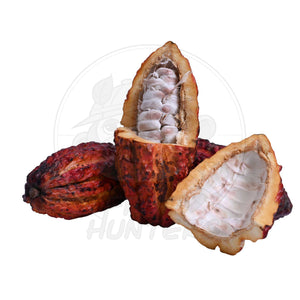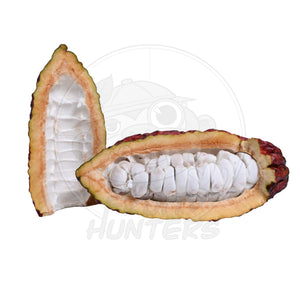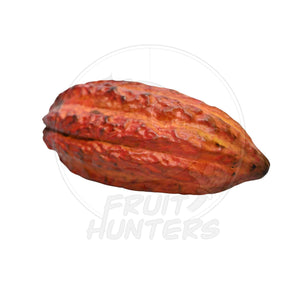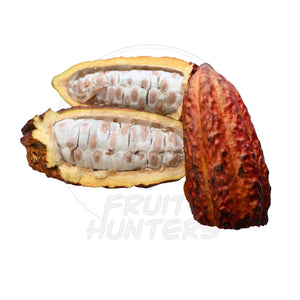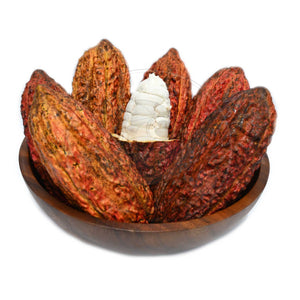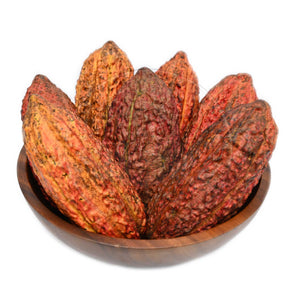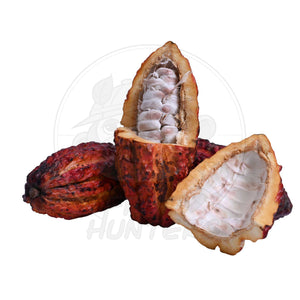 Cacao, is scientifically known as Theobroma Cacao. It is native to the tropical regions of South America. The Cacao we source is from Ecuador, specifically because of its fleshy and flavorful pulp. The cacao pod contains many beans that are surrounded by a delicious white pulp. It is used to make juices and jellies. The seed is fermented and ground as the main ingredient in chocolate.
ORDERS ARE SHIPPED  MONDAY-FRIDAY ON A BI-WEEKLY BASIS. WE MAKE EVERY EFFORT TO SHIP ALL ORDERS AS QUICKLY AS POSSIBLE TYPICALLY BETWEEN 2-14 BUSINESS DAYS. PLEASE NOTE: SHIPPING TIME AND COST PERTAINS TO THE TIME THE PACKAGE IS IN TRANSIT, NOT THE TIME IT TAKES FOR THE ORDER TO BE DELIVERED UPON PLACING THE ORDER.
-PLEASE READ FULL REFUND POLICY BEFORE PLACING AN ORDER. 

-*PRE ORDER* = FRUIT IS NOT IN SEASON. IF YOU PLACE AN ORDER FOR AN ITEM LISTED AS *PRE ORDER* YOU ARE SECURING YOUR BOX TO BE SHIPPED ONCE THE FRUIT IS BACK IN SEASON OR AVAILABLE.
Ripening Guide: 

Cacao is shipped ripe and is ready to eat upon delivery. To open the cacao pod, use a sharp knife to cut the pod in half. Inside the pod you will find the cacao beans covered in a delicious white pulp. You may consume both the bean and the pulp and  compost the pods shell as it is inedible.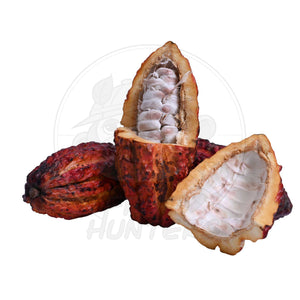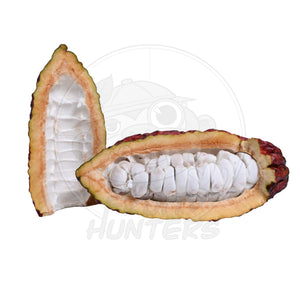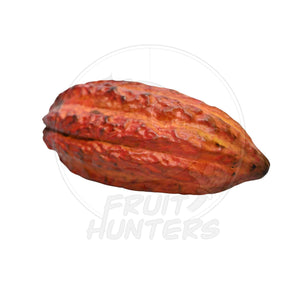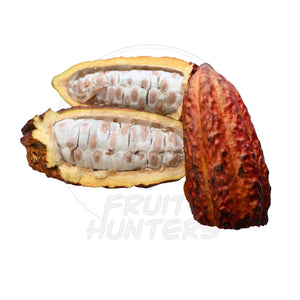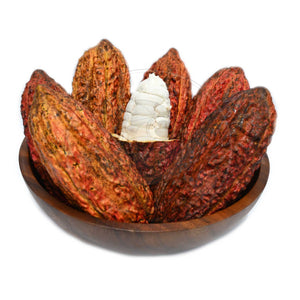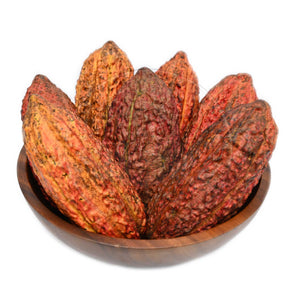 4 stars!
Thank you so much! My friend Daniel and I enjoyed the cacao quite a bit! The flavor was amazing and nothing we have ever tasted before! I really like your company and most likely be ordering from it again! Have a great summer!
Amazing just buy it
The fruit they send is fresh and big they are good quality tribulation beans and you can get about 65 brand in one pod. This experience was amazing
This is freaking amazing
Got fresh cacao beans made homemade chocolate fast shipping and they give extras on multiple orders. OVERALL SUPPPPERRRR AMAZING