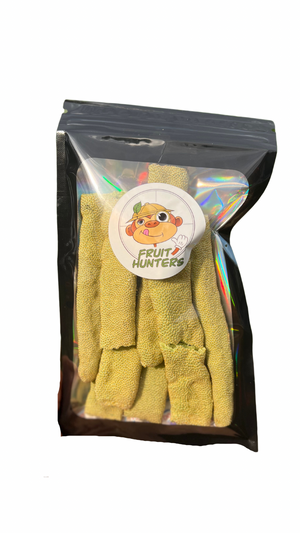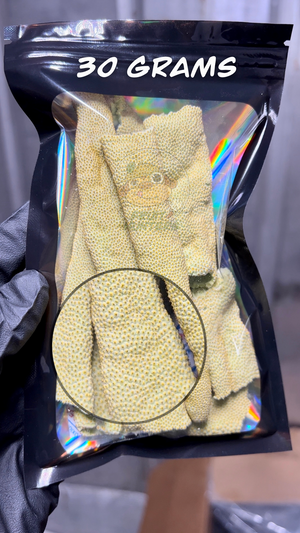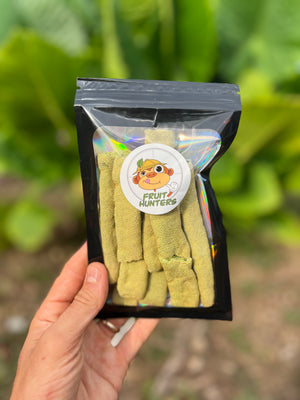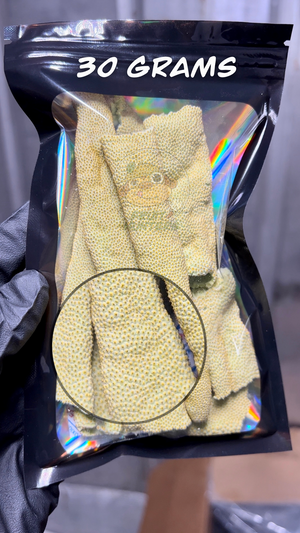 Pre-Order Cecropia Freeze Dried
Cecropia is a fast growing tropical tree native to Central and South America. The rare edible fruits are juicy and sweet, with a comparable flavor to that of a fig, and mashed kiwi. This fruit is one of the most perishable fruits we work with and it is nearly impossible to ship fresh. We will only be selling this fruit freeze-dried. The freeze drying process results in a very crunchy light texture that is sweet and satisfying to eat! The flavor is similar to crunchy lucky charms cereal marshmallows. 
We grow and freeze dry this fruit right on our small organic farm in South Florida. 



*Each Pack contains Whole Freeze-dried Cecropia fruit.