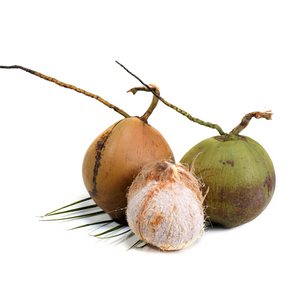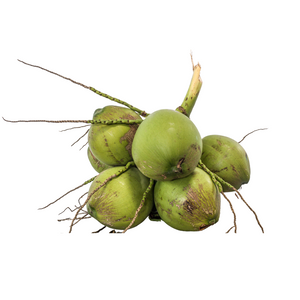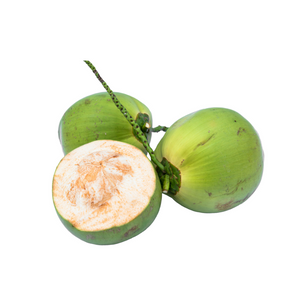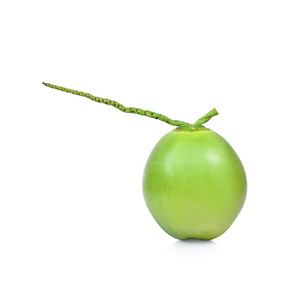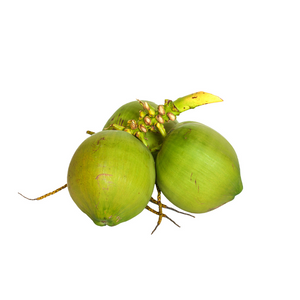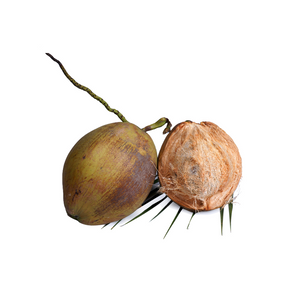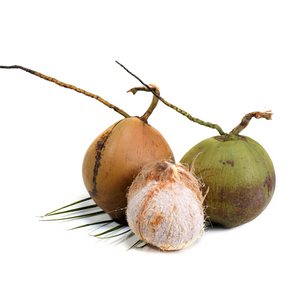 Coconuts or Cocos nucifera, originated in the coastal regions of tropical Asia. Coconuts fall under the category of drupes as they are combination of a fruit, a nut, and a seed. The outer layer of the coconut is known as the husk and are available in many different colors such as yellow, orange, or green. The inner layer of the coconut has a thin or thick white pulp known as coconut meat. The thickness of the meat depends on the maturity of the coconut. Inside you will also find the refreshing coconut water. The amount of water also depends on the maturity of the coconut. If the coconut is young, there will be more water which is known as (WATER COCONUT) or jelly coco. If the nut is more mature it will contain less water and more meat (MATURE MILK COCONUT). 
These boxes will contain WHOLE COCONUT(s) WITH HUSK. The coconuts will be a random selection of coconut varieties grown in South Florida. (Malaysian, Fiji, Dwarf, Jamaican tall ect. )
ORDERS ARE SHIPPED  MONDAY-FRIDAY ON A BI-WEEKLY BASIS. WE MAKE EVERY EFFORT TO SHIP ALL ORDERS AS QUICKLY AS POSSIBLE TYPICALLY BETWEEN 2-14 BUSINESS DAYS. PLEASE NOTE: SHIPPING TIME AND COST PERTAINS TO THE TIME THE PACKAGE IS IN TRANSIT, NOT THE TIME IT TAKES FOR THE ORDER TO BE DELIVERED UPON PLACING THE ORDER.
-PLEASE READ FULL REFUND POLICY BEFORE PLACING AN ORDER. 

-*PRE ORDER* = FRUIT IS NOT IN SEASON. IF YOU PLACE AN ORDER FOR AN ITEM LISTED AS *PRE ORDER* YOU ARE SECURING YOUR BOX TO BE SHIPPED ONCE THE FRUIT IS BACK IN SEASON OR AVAILABLE.
*COCONUTS CAN NOT SHIP TO CALIFORNIA*
 Ripening Guide: 

Coconuts are shipped ready for consumption. To consume, use a machete, large knife or coco jack to open the coconut. Drink the coconut water and scoop out the coconut meat with a spoon.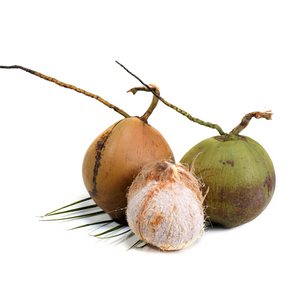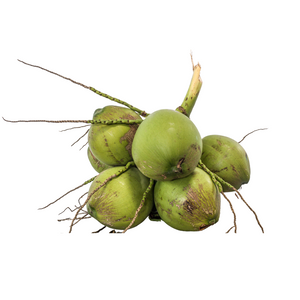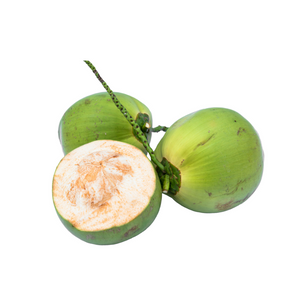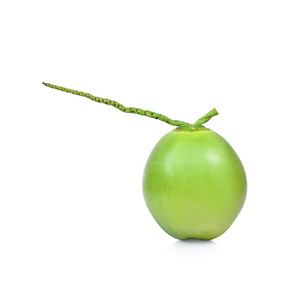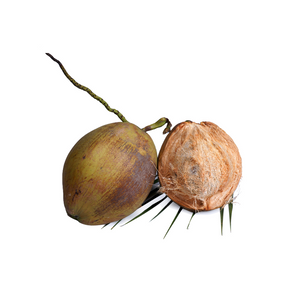 Refreshing!!
I love my coconuts. I hadn't ever had a water coconut, and I've gained machete skills! Lol. I will absolutely order more.