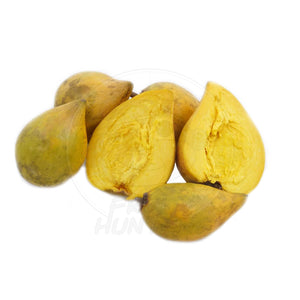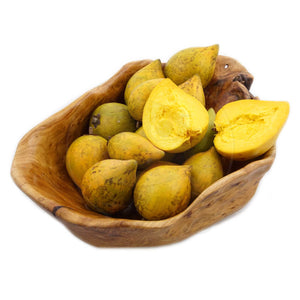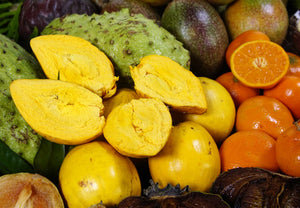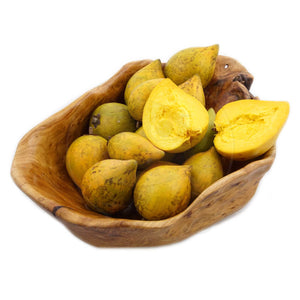 Egg Fruit scientifically known as Pouteria campechiana, is a dense fruit that has low water content. It is super sweet and has a melt in your mouth consistency! Eaten ripe or used in an array of culinary dishes this interesting fruit will transport your senses to the tropics. The intense flavor is reminiscent of sweet egg custard when ripe. This is a must try for any tropical fruit hunter. 
ORDERS ARE SHIPPED  MONDAY-FRIDAY ON A BI-WEEKLY BASIS. WE MAKE EVERY EFFORT TO SHIP ALL ORDERS AS QUICKLY AS POSSIBLE TYPICALLY BETWEEN 2-14 BUSINESS DAYS. PLEASE NOTE: SHIPPING TIME AND COST PERTAINS TO THE TIME THE PACKAGE IS IN TRANSIT, NOT THE TIME IT TAKES FOR THE ORDER TO BE DELIVERED UPON PLACING THE ORDER.
-PLEASE READ FULL REFUND POLICY BEFORE PLACING AN ORDER. 

-*PRE ORDER* = FRUIT IS NOT IN SEASON. IF YOU PLACE AN ORDER FOR AN ITEM LISTED AS *PRE ORDER* YOU ARE SECURING YOUR BOX TO BE SHIPPED ONCE THE FRUIT IS BACK IN SEASON OR AVAILABLE.
*EGG FRUIT CAN NOT SHIP TO CALIFORNIA*
Ripening Guide: 
Egg Fruit is shipped unripe, however may arrive ripe upon delivery. When ripe, the fruit is soft to the touch, similar to the ripeness of an avocado. The skin along with the pulp of the fruit is edible however, do not consume the seeds, as they are inedible.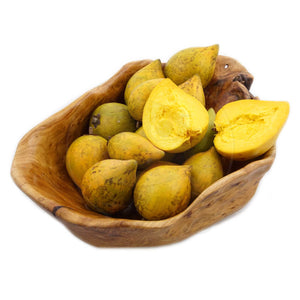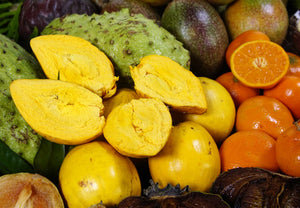 Excellent Egg Fruit.
I received 3 fruits in very good condition. All three fruits were unripe and hard, so stayed on the shelve (room temperature) for a week when it started showing ripening signs: changed color from yellow-green to solid warm-yellow, got soft to touch and started to smell. Initially, the ripening fruit smell reminded a tomato (surprising), but with longer ripening it changed into a sweet fruity aroma. As described, the fruit pulp was quite dry; a bit more wet around seed and going dryer towards the skin. Tasty and sweet, but not the best eating experience for one who likes juicy fruits. The texture of pulp really resembles hard boiled egg yolk. Therefore the fruit looks more suitable for processing to smoothie or something similar. The advantages of dry pulp are: a very long shelf life of ripen fruit, resistance to overripening and potential for a long storage in refrigerator.