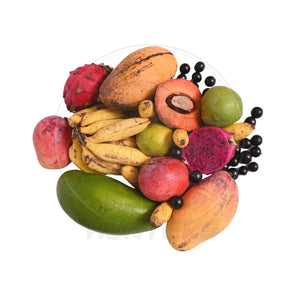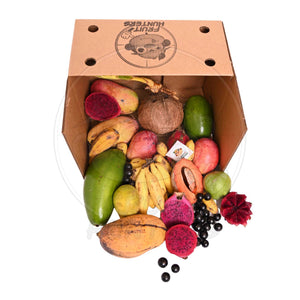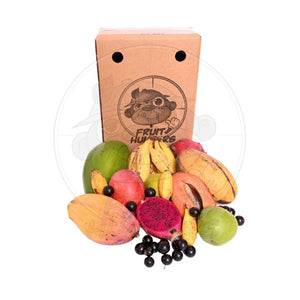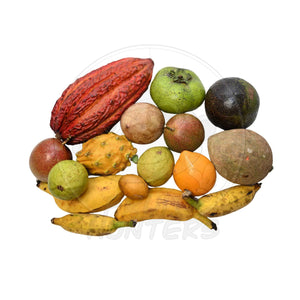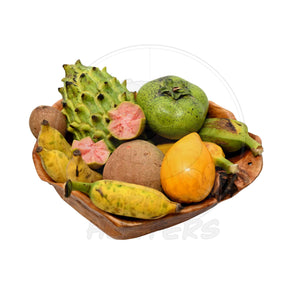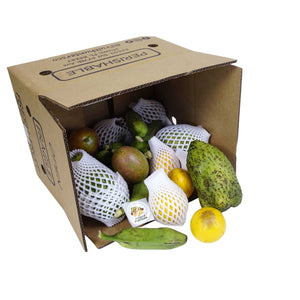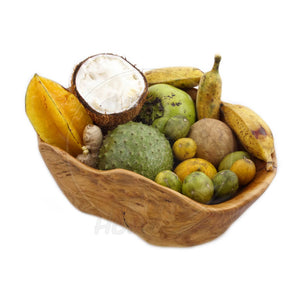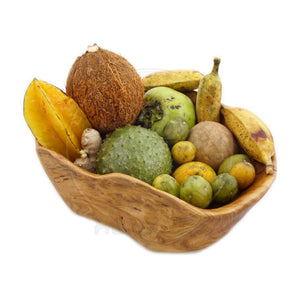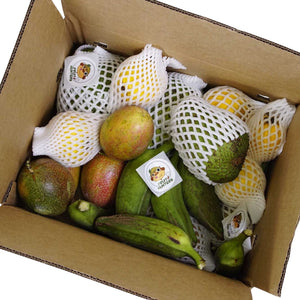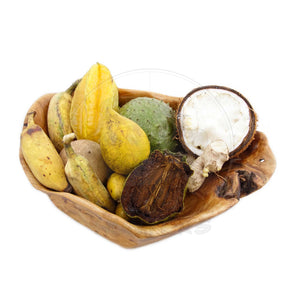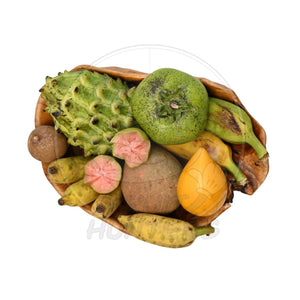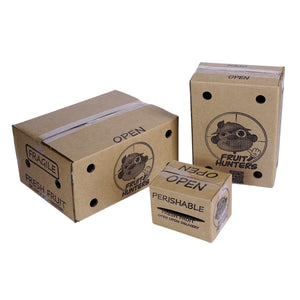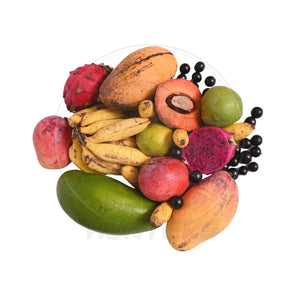 This ALL IN ONE box will contain a mix of all the fruits we were able to hunt down for you. Varying every week due to seasonal availability we do our best to track down the tastiest and freshest fruits to make fruit hunting effortless for you! Order and get a taste of the tropics delivered. Choose between as Regular Box (5-7 LBS) or a Large Box (14-16 LBS) of fruit. (Please note: A Regular box contains approximately between 6-9 different fruits.) 
***California orders are allowed but are inspected by USDA and not all fruits are permitted, limited variety available.***
ORDERS ARE SHIPPED  MONDAY-FRIDAY ON A BI-WEEKLY BASIS. WE MAKE EVERY EFFORT TO SHIP ALL ORDERS AS QUICKLY AS POSSIBLE TYPICALLY BETWEEN 2-14 BUSINESS DAYS. PLEASE NOTE: SHIPPING TIME AND COST PERTAINS TO THE TIME THE PACKAGE IS IN TRANSIT, NOT THE TIME IT TAKES FOR THE ORDER TO BE DELIVERED UPON PLACING THE ORDER.
-PLEASE READ FULL REFUND POLICY BEFORE PLACING AN ORDER. 

-*PRE ORDER* = FRUIT IS NOT IN SEASON. IF YOU PLACE AN ORDER FOR AN ITEM LISTED AS *PRE ORDER* YOU ARE SECURING YOUR BOX TO BE SHIPPED ONCE THE FRUIT IS BACK IN SEASON OR AVAILABLE.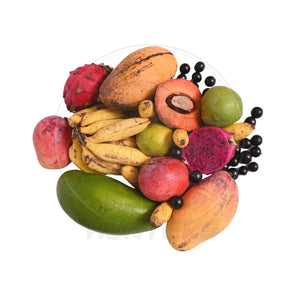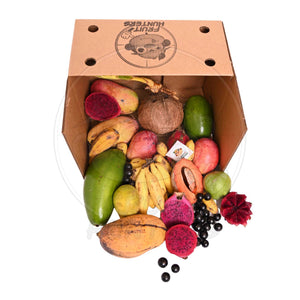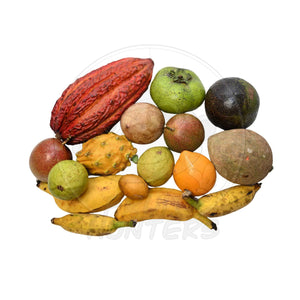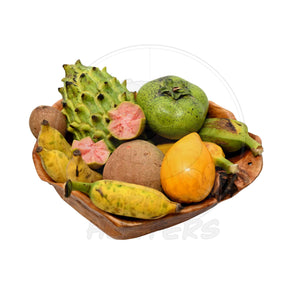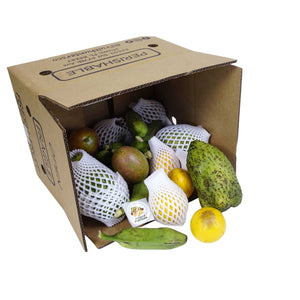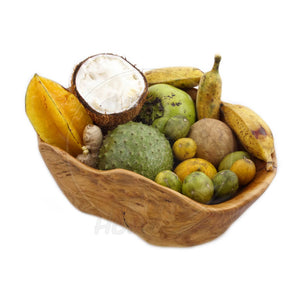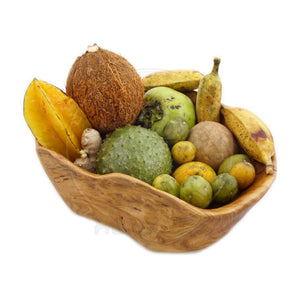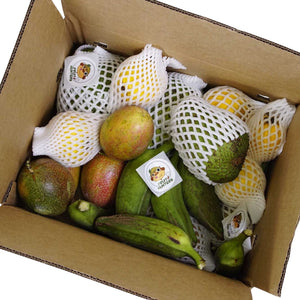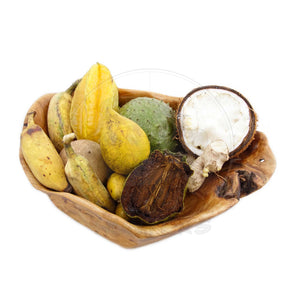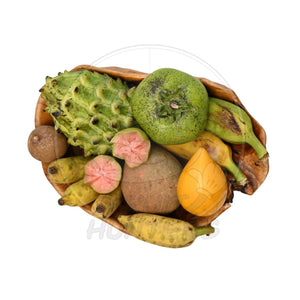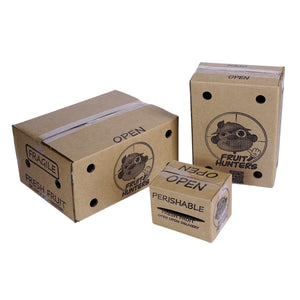 So in love!
I am obsessed with tropical fruit. I have my favorites, but I love trying new ones. I have tried other online fruit companies - FruitHunters completely set the bar. This box was everything and more! Shipping was fast. The only issue with any of the fruit was one star fruit was a little dinged up, but honestly I don't even care. The quality and care that went into picking and packing the fruit has exceeded expectations. I will absolutely be ordering again! Thank you!
This was the second time ordering from them and honestly I got the same fruits even though it's supposed to be random only thing I got different was the avocado. But other than that they have very good fruit
Loved the variety!
Omg I was so excited to finally try the famous Monstera Deliciosa fruit, it has to be related to soursop because it was very similar and had notes of berries and banana. The avocado is a must in a Hispanic household so fell in love with the natural taste of course. The sugar apple kind of tasted like mangos to me it was so good! The only thing I didn't like and wish it could of been replaced is dragon fruit, not a fan. The star fruit was too ripe for me and I don't dislike the fruit it's just that I prefer it's sour stage. The baby bananas were good of course. My true love came in (Mamey!!) Love Mamey so much, it's a childhood favorite and definitely made a smoothie with it as soon as it ripened. I might order again to try more varieties of fruits, it's always fun to try new fruits!! Thank you so much for allowing me to have such an amazing experience with your produce!!❤️
Excellent Quality
Great quality and good variety of different fruits. Would love to be able to request/select specific seasonal fruit since a couple of the fruit received weren't favorable. Overall, I enjoy my fruit boxes and will continue to support.
Great product needs info card
The box was great and the fruit tasted wonderfully! Would get 5 stars with an info card about the fruit in the box for fruit morons like myself.