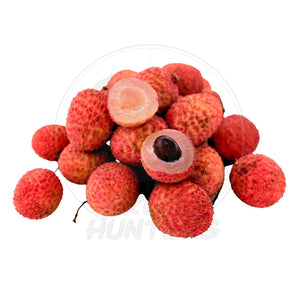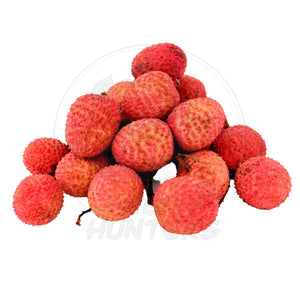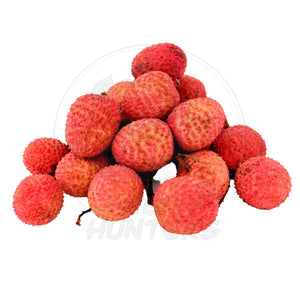 Lychee scientifically known as Litchi cinensis is native to southeastern China in the Fujian provinces. The lychee fruit tree bears small fruit with pink to bright red outer shell. The translucent flesh of the fruit it sweet, tangy and juicy and can be used in a variety of desserts and drinks. We ship a few different varieties of Florida grown lychee such as Sweetheart, Mauritius, Brewster and Emperor. These varieties slightly vary in size, shape and flavor. Lychee is only picked when ripe and ready to eat. Enjoy this wonderful fruit while its available as it is a short season!
ORDERS ARE SHIPPED  MONDAY-FRIDAY ON A BI-WEEKLY BASIS. WE MAKE EVERY EFFORT TO SHIP ALL ORDERS AS QUICKLY AS POSSIBLE TYPICALLY BETWEEN 2-14 BUSINESS DAYS. PLEASE NOTE: SHIPPING TIME AND COST PERTAINS TO THE TIME THE PACKAGE IS IN TRANSIT, NOT THE TIME IT TAKES FOR THE ORDER TO BE DELIVERED UPON PLACING THE ORDER.
-PLEASE READ FULL REFUND POLICY BEFORE PLACING AN ORDER. 

-*PRE ORDER* = FRUIT IS NOT IN SEASON. IF YOU PLACE AN ORDER FOR AN ITEM LISTED AS *PRE ORDER* YOU ARE SECURING YOUR BOX TO BE SHIPPED ONCE THE FRUIT IS BACK IN SEASON OR AVAILABLE.
*LYCHEE CAN NOT SHIP TO CALIFORNIA*
 Ripening Guide: 
Lychee is shipped ripe and is ready to eat upon delivery. To consume, simply crack the rough outer shell of the fruit and enjoy the sweet flesh. The shell and seeds can be composted as they are inedible.