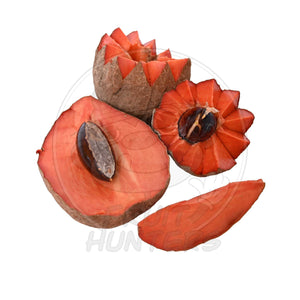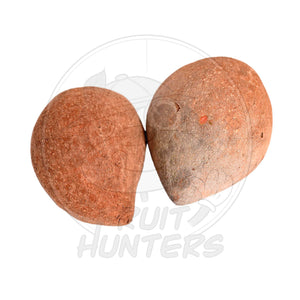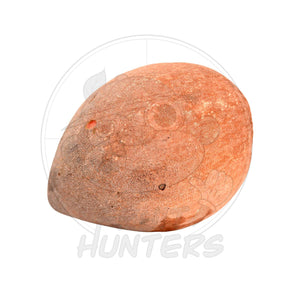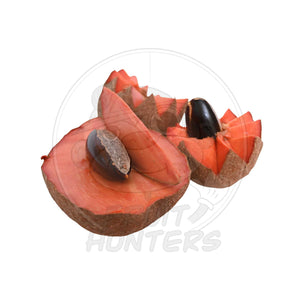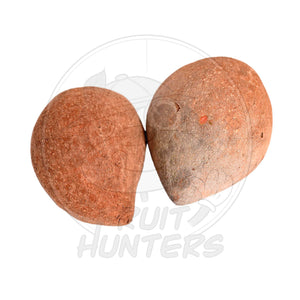 Mamey Sapote scientifically known as Pouteria Sapota is a fruit native to Mexico and Central America. The large, football shaped fruit has a rough, sand colored peel. The pulp on the fruit can be bright red to a burnt orange in color. The texture is smooth, soft, and creamy. Its flavor is reminiscent of a combination of sweet potato, papaya and pumpkin pie. Every Mamey is hand scratched and checked for maturity and ripeness before picking from a Certified Organic Farm in South Florida. We ship multiple mamey varieties, mostly Magana and Key West, depending on the availability. 
ORDERS ARE SHIPPED  MONDAY-FRIDAY ON A BI-WEEKLY BASIS. WE MAKE EVERY EFFORT TO SHIP ALL ORDERS AS QUICKLY AS POSSIBLE TYPICALLY BETWEEN 2-14 BUSINESS DAYS. PLEASE NOTE: SHIPPING TIME AND COST PERTAINS TO THE TIME THE PACKAGE IS IN TRANSIT, NOT THE TIME IT TAKES FOR THE ORDER TO BE DELIVERED UPON PLACING THE ORDER.
-PLEASE READ FULL REFUND POLICY BEFORE PLACING AN ORDER. 

-*PRE ORDER* = FRUIT IS NOT IN SEASON. IF YOU PLACE AN ORDER FOR AN ITEM LISTED AS *PRE ORDER* YOU ARE SECURING YOUR BOX TO BE SHIPPED ONCE THE FRUIT IS BACK IN SEASON OR AVAILABLE.
Ripening Guide:
Mamey is shipped unripe, however may arrive ripe upon delivery. Once ripe, the flesh of the fruit is vibrant organge/red in color. The fruit should have some give and the skin should show wrinkles. Slice the fruit in half and scoop out the sweet pulp with a spoon. The seed(s) and skin of the fruit may be composted as they are inedible.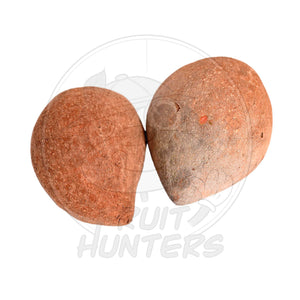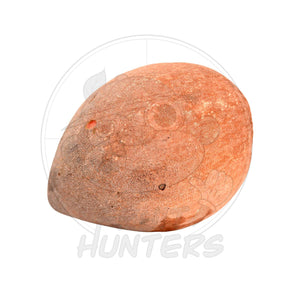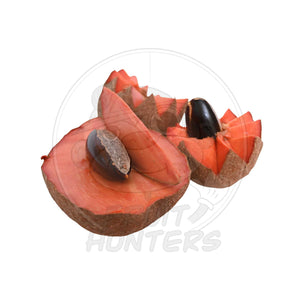 Loved it!
Really enjoyed trying this fruit. Very sweet. Like a sweet potato, pumpkin pie and papaya combimed
Pretty good mameys
The mameys tasted wonderful as usual, but I've had to knock one star off because there was a roughly 1 cm thick section all the way around the seed of each mamey that was tough to the point of being nearly inedible. I don't know why exactly this happened this time, as I've never had a mamey with that problem before, and I hope it's just a result of it being toward the end of mamey season.
Excellent quality Mamey Sapote.
I received 2 fruits in very good condition; one was almost ready (ripe) and the second was still hard. The first one completed ripening in next two days (in room temperature) and the second fruit followed after few days later. The quality and taste of both fruits was excellent, it reminded me my recent vacation in Miami, FL. Ripen Mamey Sapote stores well in refrigerator, so I was able to extend my feast for longer than a week. Thank you "Fruit Hunters"!
Great order
The fruit ripened perfectly and evenly
Amazing Taste, Quality, and Handled with Care
This was my first time ordering from your business and I'm so glad I did. At first, I wasn't sure about ordering fruit from across the country. I had doubts that it would arrive fresh by the time it was delivered. But boy was I wrong!!! Fruit was in great condition once it was delivered. It only took a few days for it to be ripe after delivery. The taste was incredible 😮‍💨👌Better than I expected. Love the sturdy packaging it came in as well. Little things like that show us that you care about bringing an amazing experience from time of delivery to consuming the product. ORGANIC on top of that makes it even better. It's the only way to go 👍 I've already placed a second order for Mamey Sapote. It really is that great. Big thanks to the both of you.
Hi Christopher!
Thank you so much for the 5-Star review! We are thrilled to hear you are enjoying our product/service and appreciate your feedback!
Best,
Fruit Hunters Team