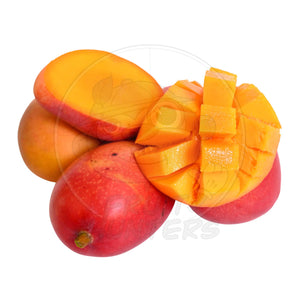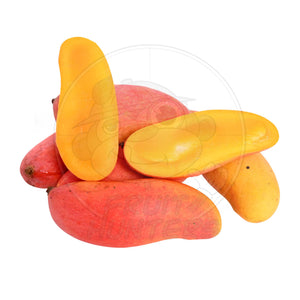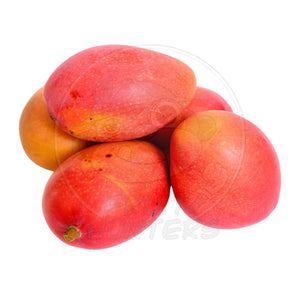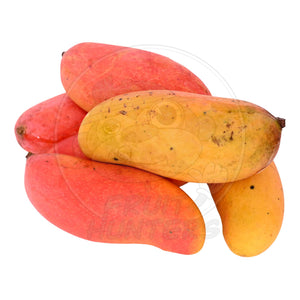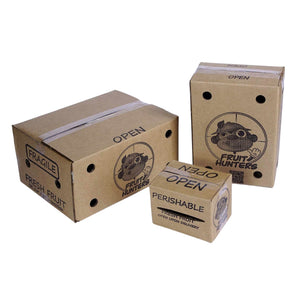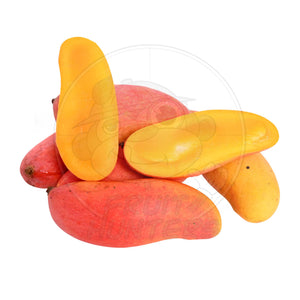 Mango, scientifically known as Mangifera indica is indigenous to India. Our mangoes are locally sourced and hand picked from sustainable small Florida farms. When you purchase from us you are directly supporting small organic farmers who truly love growing fruit!
 Florida alone has over 300 named varieties being grown across the state. We like to find the best tasting varieties to include in our boxes. Being that every season is different we fill these boxes with a mix of the best mangos we can hunt down weekly!
*** PRE- ORDER *** 2024 
Here's a list of some of the varieties we harvest:
Fascell
Hatcher
Golden Lippens
Mahachanok 
Valencia Pride
Mallika
Super Julie
Keitt
Kent
Haden 
Lemon Meringue
Tommy Atkins
Edward
Ataulfo
Carrie
Glenn
Orange Sherbert
Angie 
M4
& MORE...
ORDERS ARE SHIPPED  MONDAY-FRIDAY ON A BI-WEEKLY BASIS. WE MAKE EVERY EFFORT TO SHIP ALL ORDERS AS QUICKLY AS POSSIBLE TYPICALLY BETWEEN 2-14 BUSINESS DAYS. PLEASE NOTE: SHIPPING TIME AND COST PERTAINS TO THE TIME THE PACKAGE IS IN TRANSIT, NOT THE TIME IT TAKES FOR THE ORDER TO BE DELIVERED UPON PLACING THE ORDER.
-PLEASE READ FULL REFUND POLICY BEFORE PLACING AN ORDER. 
-*PRE ORDER* = FRUIT IS NOT IN SEASON. IF YOU PLACE AN ORDER FOR AN ITEM LISTED AS *PRE ORDER* YOU ARE SECURING YOUR BOX TO BE SHIPPED ONCE THE FRUIT IS BACK IN SEASON OR AVAILABLE.
*MANGO CAN NOT SHIP TO CALIFORNIA*
Ripening Guide: 
 Mango is shipped out mature but not ripe, upon arrival place the fruit on the counter top and allow the mango to soften and then enjoy it for optimal flavor. Alternatively some enjoy mango while under ripe. It is based on preference as mango is edible while under ripe.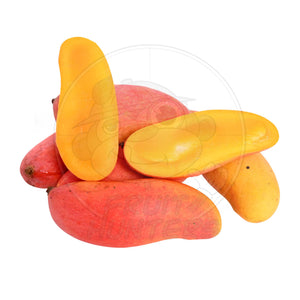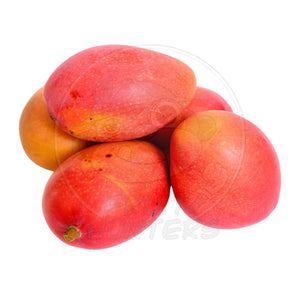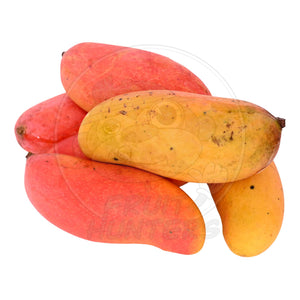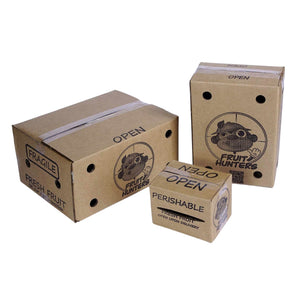 Gigantic Mangos!!
I was absolutely shocked at the size of the mangoes Fruit Hunters sent us. They were absolutely amazing!
Best mangoes ever!!
I received my box really quickly. The variety of mangos were great. Reminded me of home (the Bahamas). The fruit itself was not green and were all good to eat. My family enjoyed it so much that we ordered another box. Thank you so much fruit hunters!!! You have another loyal customer!!
The best mango
The best mango I have tried in my life. Just get it!
Great Mangoes
These Mangoes were sweet, soft, and juicy. Would definitely recommend.
Consistently high quality mangoes
All the mangoes I received were high quality, sweet, and perfectly ripe. I would highly recommend these to anyone who likes mangoes.