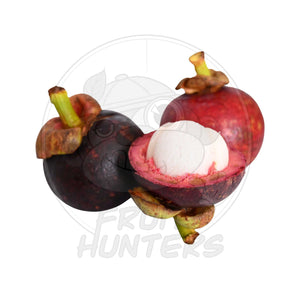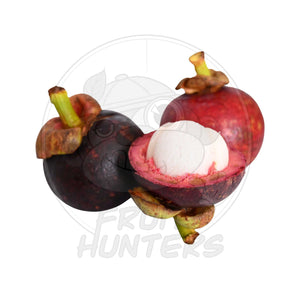 Garcinia mangostana known commonly as mangosteen is a rare delicacy. This fruit is tree ripened before being harvested. Its white edible pulp is sweet, tangy and juicy. Loaded with flavor most first timers are blown away with how good this fruit is! 
Due to the ultra high perishability of this fruit, we ship your box next day via Air to ensure it arrives in optimal conditions. We highly recommend consuming immediately upon arrival to ensure freshness.  
ORDERS ARE SHIPPED  MONDAY-FRIDAY ON A BI-WEEKLY BASIS. WE MAKE EVERY EFFORT TO SHIP ALL ORDERS AS QUICKLY AS POSSIBLE TYPICALLY BETWEEN 2-14 BUSINESS DAYS. PLEASE NOTE: SHIPPING TIME AND COST PERTAINS TO THE TIME THE PACKAGE IS IN TRANSIT, NOT THE TIME IT TAKES FOR THE ORDER TO BE DELIVERED UPON PLACING THE ORDER.
-PLEASE READ FULL REFUND POLICY BEFORE PLACING AN ORDER. 

-*PRE ORDER* = FRUIT IS NOT IN SEASON. IF YOU PLACE AN ORDER FOR AN ITEM LISTED AS *PRE ORDER* YOU ARE SECURING YOUR BOX TO BE SHIPPED ONCE THE FRUIT IS BACK IN SEASON OR AVAILABLE.
 Ripening Guide: 
Mangosteen is picked ripe and is ready to eat upon arrival. To consume, crack the outer shell of the fruit with a firm press. The white, fluffy pulp sections along with their seeds are edible. Compost the shell of the fruit as it is inedible.