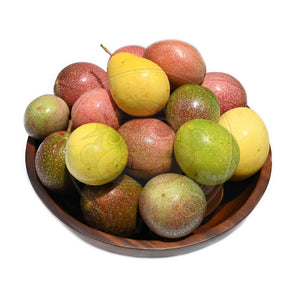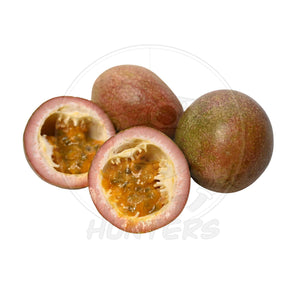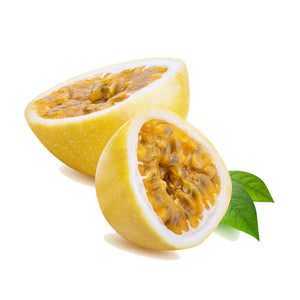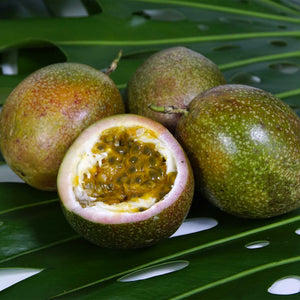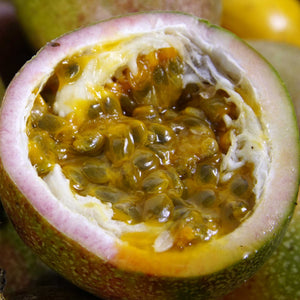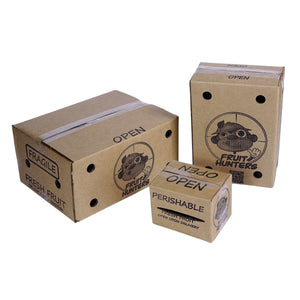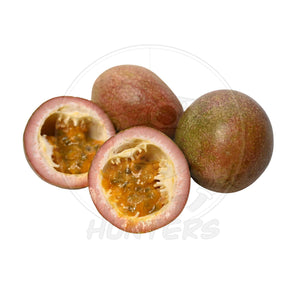 PRE - ORDER Passion Fruit (Mixed)
Passiflora edulis, commonly known as passion fruit, is a vine species of passion flower native to southern Brazil through Paraguay and northern Argentina. It is cultivated commercially in tropical and subtropical areas for its exotic flavor and beneficial properties. Our passion fruit is sourced from both our farm and other South Florida farmers. There are many varieties of passion fruit ranging in colors and shapes. The most common passion fruit is round with a reddish to purple skin color. The jelly-like pulp is yellow/orange and has an intense aromatic fragrance.  The seeds are small, crunchy and fully edible. It has a wonderful balance of tangy and sweet flavors. Passion fruit contains large amounts of phosphorus and vitamin A. The high levels of magnesium found in this fruit may help reduce stress and anxiety. Passion fruit is available in the spring, summer, and fall. 
ORDERS ARE SHIPPED  MONDAY-FRIDAY ON A BI-WEEKLY BASIS. WE MAKE EVERY EFFORT TO SHIP ALL ORDERS AS QUICKLY AS POSSIBLE TYPICALLY BETWEEN 2-14 BUSINESS DAYS. PLEASE NOTE: SHIPPING TIME AND COST PERTAINS TO THE TIME THE PACKAGE IS IN TRANSIT, NOT THE TIME IT TAKES FOR THE ORDER TO BE DELIVERED UPON PLACING THE ORDER.
-PLEASE READ FULL REFUND POLICY BEFORE PLACING AN ORDER. 

-*PRE ORDER* = FRUIT IS NOT IN SEASON. IF YOU PLACE AN ORDER FOR AN ITEM LISTED AS *PRE ORDER* YOU ARE SECURING YOUR BOX TO BE SHIPPED ONCE THE FRUIT IS BACK IN SEASON OR AVAILABLE.
Ripening Guide: 
Passion fruit is shipped ripe and is ready to eat upon delivery. When ripe, the shell of the fruit will appear wrinkly and slightly soft. To consume, simply cut the fruit in half and scoop out the pulp along with the edible, crunchy seeds with a spoon.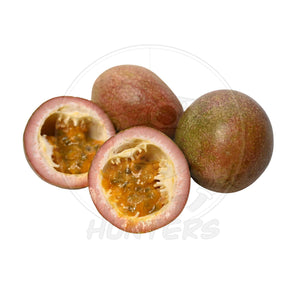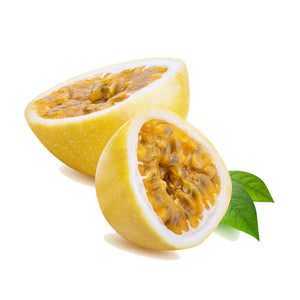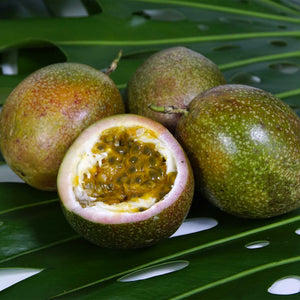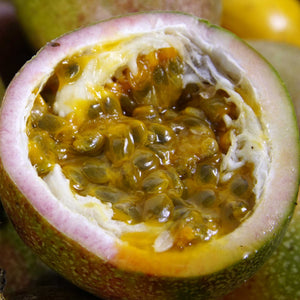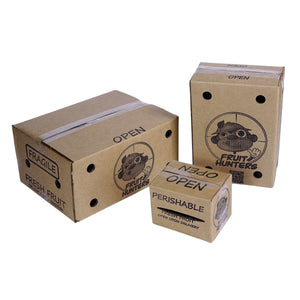 The best fruits I have gotten great service too. Thanks guys keep up the great work you do. 👏👏👏