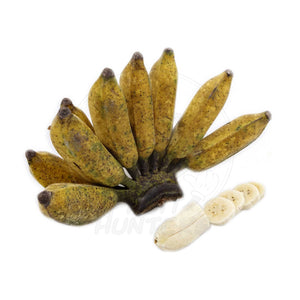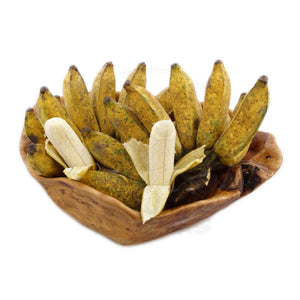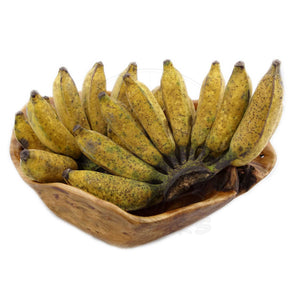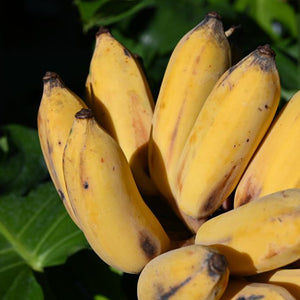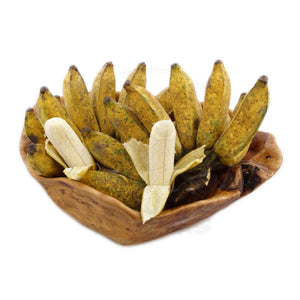 Nam Wah Bananas, also known as Thai, have a unique flavor that is great for eating raw or making recipes such as banana nice cream or smoothies. These bananas have a flavor and texture that easily becomes a favorite to most people. They have a dense texture with less water content than common bananas.
ORDERS ARE SHIPPED  MONDAY-FRIDAY ON A BI-WEEKLY BASIS. WE MAKE EVERY EFFORT TO SHIP ALL ORDERS AS QUICKLY AS POSSIBLE TYPICALLY BETWEEN 2-14 BUSINESS DAYS. PLEASE NOTE: SHIPPING TIME AND COST PERTAINS TO THE TIME THE PACKAGE IS IN TRANSIT, NOT THE TIME IT TAKES FOR THE ORDER TO BE DELIVERED UPON PLACING THE ORDER.
-PLEASE READ FULL REFUND POLICY BEFORE PLACING AN ORDER. 

-*PRE ORDER* = FRUIT IS NOT IN SEASON. IF YOU PLACE AN ORDER FOR AN ITEM LISTED AS *PRE ORDER* YOU ARE SECURING YOUR BOX TO BE SHIPPED ONCE THE FRUIT IS BACK IN SEASON OR AVAILABLE.
Ripening Guide: 
Nam Wah Bananas are shipped unripe, however may arrive ripe upon delivery. When ripe, the peel will turn yellow and have black speckles. The more speckles the sweeter the banana.