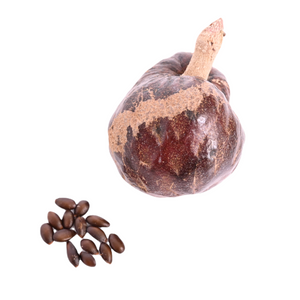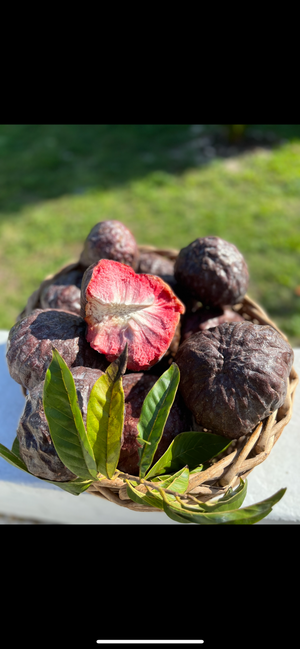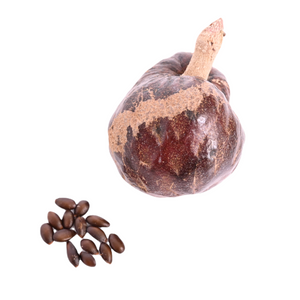 Red cherimoya scientifically known as Annona reticulata is believed to be native to Central America. The heart-shaped fruit has dark to bright red skin that gives an appearance of overlapping scales or dimples.  Once ripe, it becomes evenly soft all around the fruit and the sweet flesh of the fruit is creamy and dense like raspberry cheesecake. Its flavor is reminiscent of a mixture of pineapple, banana, and strawberry. Cherimoya is an excellent source of Vitamin B6 and other nutrients! 
Viability of seeds:
As you may know, some tropical fruit seeds are very perishable and have a short period of viability. Our seeds are very fresh as all of our seeds come from fruits harvested here in South Florida. The fruits are harvested and the seeds are packed into craft paper bags and shipped to you. If planted quickly and properly, you should have a high germination rate. We do not guarantee a specific germination rate, but do guarantee seed freshness.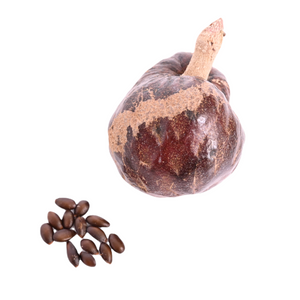 The delivery was timely the second time around. The seeds look really good. We'll see........