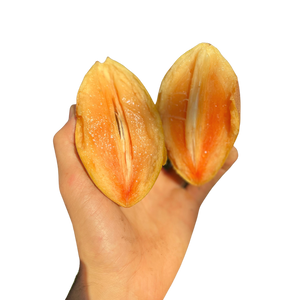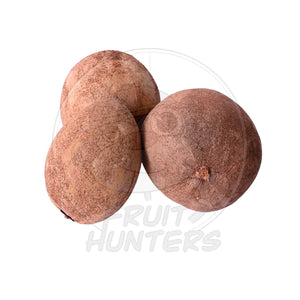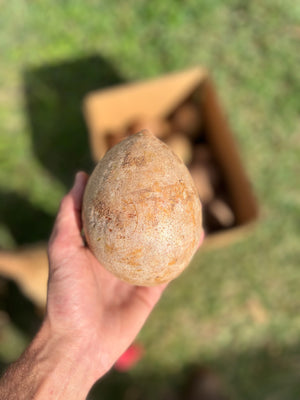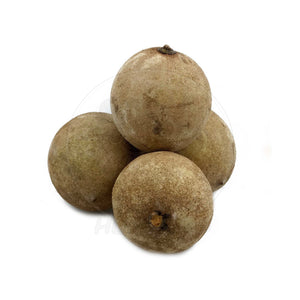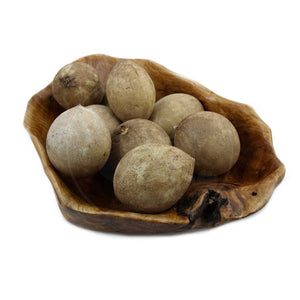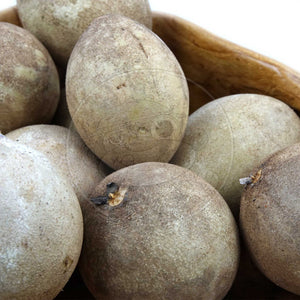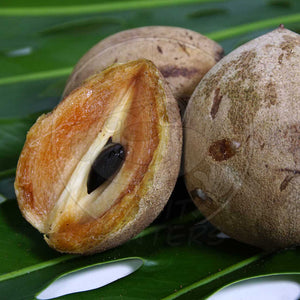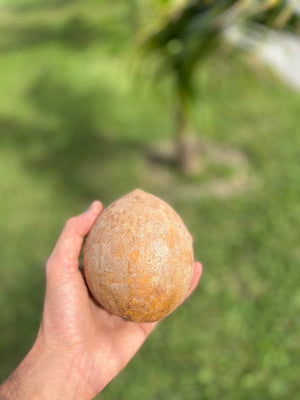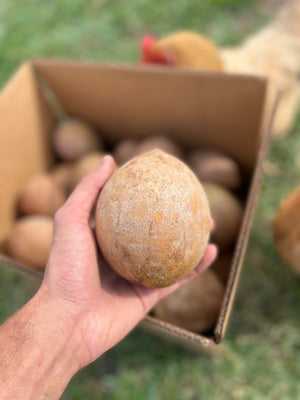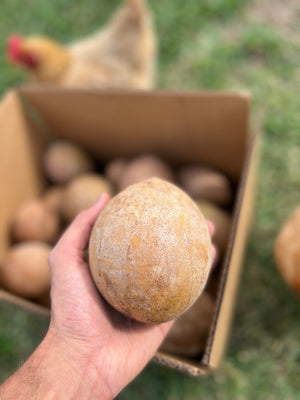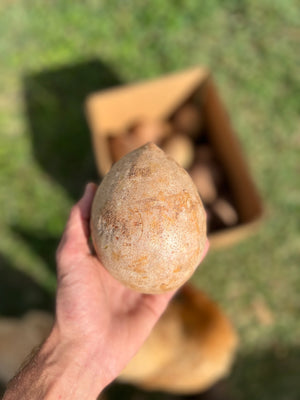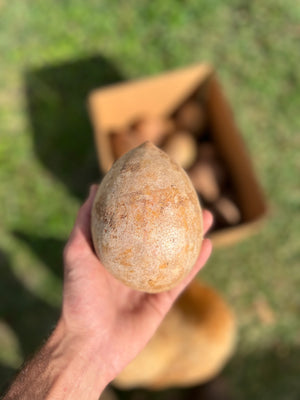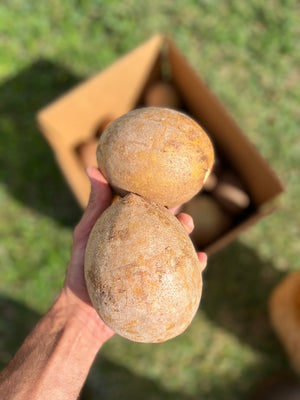 Sapodilla, is also known as Manilkara zapota  is believed to have originated in the southern parts of Mexico. Currently sapodilla is locally sourced from our organic farm in Homestead FL. Some of the varieties we source are makok, alano and morena relative to the season. The main differences between them are the shapes and flesh texture. Sapodilla skin is brown to grey with a smooth, sandy texture. The juicy flesh of the fruit is always sweet and similar to brown sugar. There are a few black seeds hidden within the pulp that are inedible. 
This box contains fresh whole Organic sapodilla fruit from our farm. Premium Request* Items are hand selected as the BEST fruits from the harvests. 
ORDERS ARE SHIPPED  MONDAY-FRIDAY ON A BI-WEEKLY BASIS. WE MAKE EVERY EFFORT TO SHIP ALL ORDERS AS QUICKLY AS POSSIBLE TYPICALLY BETWEEN 2-14 BUSINESS DAYS. PLEASE NOTE: SHIPPING TIME AND COST PERTAINS TO THE TIME THE PACKAGE IS IN TRANSIT, NOT THE TIME IT TAKES FOR THE ORDER TO BE DELIVERED UPON PLACING THE ORDER.
-PLEASE READ FULL REFUND POLICY BEFORE PLACING AN ORDER. 

-*PRE ORDER* = FRUIT IS NOT IN SEASON. IF YOU PLACE AN ORDER FOR AN ITEM LISTED AS *PRE ORDER* YOU ARE SECURING YOUR BOX TO BE SHIPPED ONCE THE FRUIT IS BACK IN SEASON OR AVAILABLE.
*SAPODILLA CAN NOT SHIP TO CALIFORNIA*
Ripening Guide: 
Sapodilla is shipped unripe, however may arrive ripe upon delivery. When ripe, the fruit is soft to the touch, similar to the ripeness of an Avocado. To consume, simply cut the fruit in half and scoop out the flesh with a spoon. Do not consume the seeds as they are inedible.