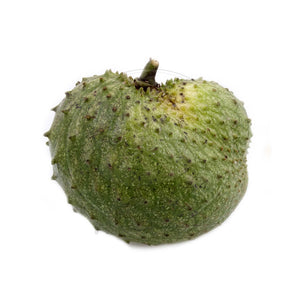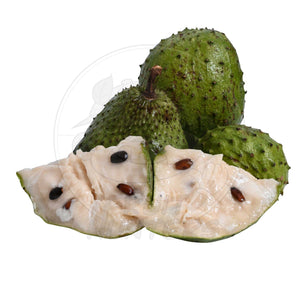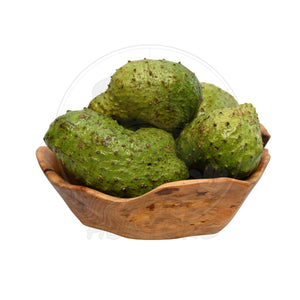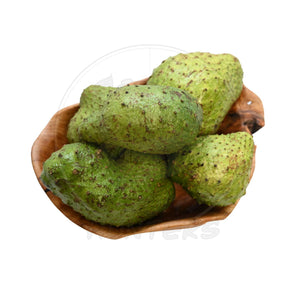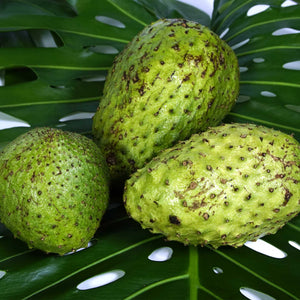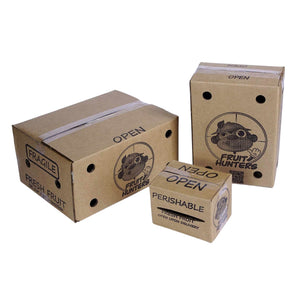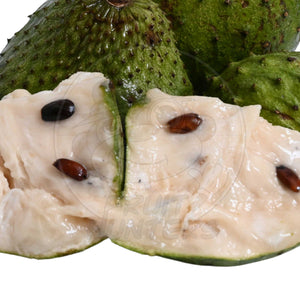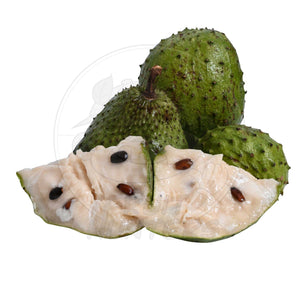 Soursop is a highly sought after fruit, it is not only delicious but it has said to have many healing properties. Our soursop usually comes from the Island of Grenada and is certified organic. Scientifically this fruit is known as Annona muricata and is thought to be native to tropical regions of the Americas and the Caribbean. The taste is unique to itself,  tingles the senses and can quickly become a favorite for many! The flesh of the fruit is very juicy, and fibrous. The black seeds are not to be eaten and can be planted in the proper conditions.
This box will contain whole fresh organically grown soursop.
ORDERS ARE SHIPPED  MONDAY-FRIDAY ON A BI-WEEKLY BASIS. WE MAKE EVERY EFFORT TO SHIP ALL ORDERS AS QUICKLY AS POSSIBLE TYPICALLY BETWEEN 2-14 BUSINESS DAYS. PLEASE NOTE: SHIPPING TIME AND COST PERTAINS TO THE TIME THE PACKAGE IS IN TRANSIT, NOT THE TIME IT TAKES FOR THE ORDER TO BE DELIVERED UPON PLACING THE ORDER.
-PLEASE READ FULL REFUND POLICY BEFORE PLACING AN ORDER. 

-*PRE ORDER* = FRUIT IS NOT IN SEASON. IF YOU PLACE AN ORDER FOR AN ITEM LISTED AS *PRE ORDER* YOU ARE SECURING YOUR BOX TO BE SHIPPED ONCE THE FRUIT IS BACK IN SEASON OR AVAILABLE.
Ripening Guide: 

Soursop is shipped unripe, however may arrive ripe upon delivery. When ripe, the fruit is soft to the touch, your finger print should indent the fruit. To consume, simply cut the fruit in half and scoop out the white, fibrous flesh with a fork or spoon. The seeds and peel of the fruit may be discarded as they are inedible.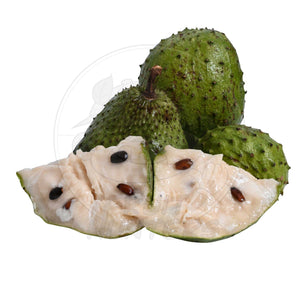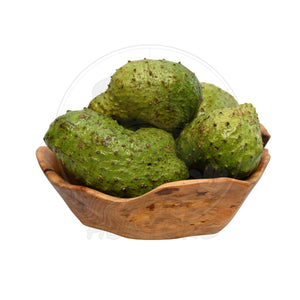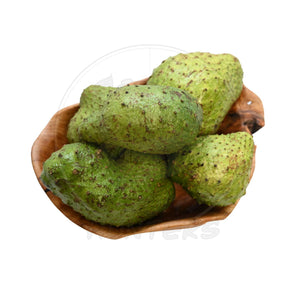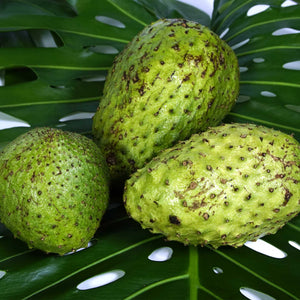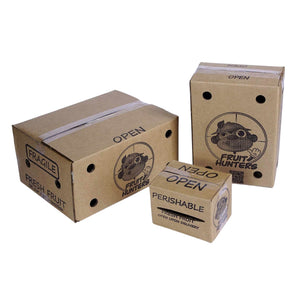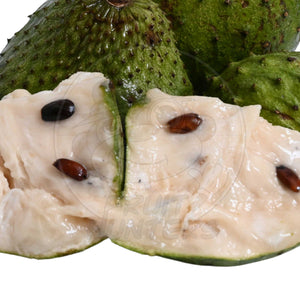 Mucho mucho mucho glacias
Mucho delicious 🤤 mucho mucho glacias
The best place to order soursop always fresh and never too ripe
The best. I wish I could order more.