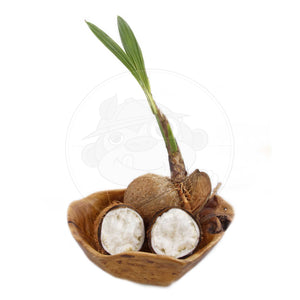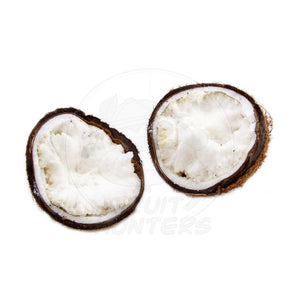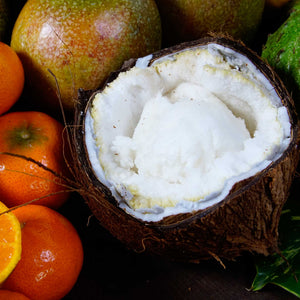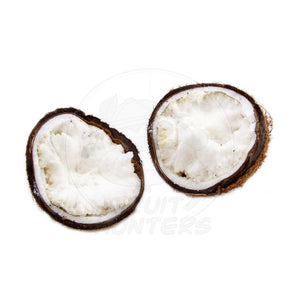 Every coconut has the chance to sprout given it has the right conditions. The water turns into what we like to call natures sponge cake. Once sprouted a light, spongy mass forms on the inside that has a crunchy and savory exterior and a sweet, fluffy interior. The coconut meat emulsifies and can be used to dip the sponge cake into or even applied on the skin as moisturizer! This is a true delicacy! 
 Your box will contain Fresh Florida grown whole sprouted coconuts.
ORDERS ARE SHIPPED  MONDAY-FRIDAY ON A BI-WEEKLY BASIS. WE MAKE EVERY EFFORT TO SHIP ALL ORDERS AS QUICKLY AS POSSIBLE TYPICALLY BETWEEN 2-14 BUSINESS DAYS. PLEASE NOTE: SHIPPING TIME AND COST PERTAINS TO THE TIME THE PACKAGE IS IN TRANSIT, NOT THE TIME IT TAKES FOR THE ORDER TO BE DELIVERED UPON PLACING THE ORDER.
-PLEASE READ FULL REFUND POLICY BEFORE PLACING AN ORDER. 

-*PRE ORDER* = FRUIT IS NOT IN SEASON. IF YOU PLACE AN ORDER FOR AN ITEM LISTED AS *PRE ORDER* YOU ARE SECURING YOUR BOX TO BE SHIPPED ONCE THE FRUIT IS BACK IN SEASON OR AVAILABLE.
*SPROUTED COCONUTS CAN NOT SHIP TO CALIFORNIA*
Ripening Guide: 
Sprouted Coconut is ready to eat upon delivery. To consume, drop the coconut on a hard surface allowing the shell to crack open. Everything on the inside of the shell is edible, including the spongy flesh and the coconut oil around the inner rim of the shell.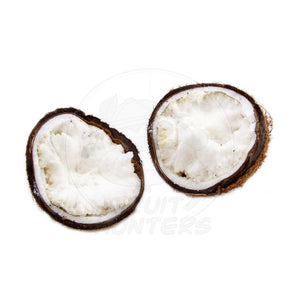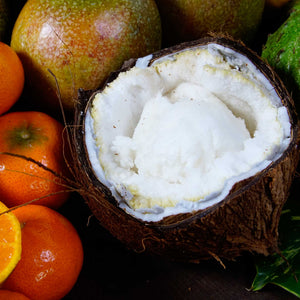 Wonderful selection
It was a great fruit selection. Although I was familiar with all the fruits, the document describing the fruits and how to ripen them was inadequate. The link wouldn't open fully and the font was small.
Fiancee Loved It
I got this as a gift for my fiancee, who had been trying to get one for a while. She absolutely loved it.