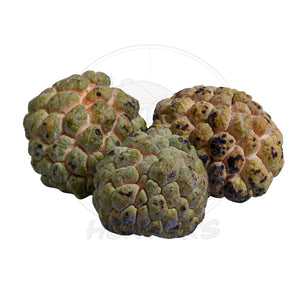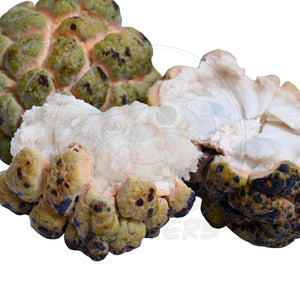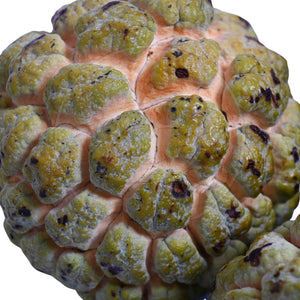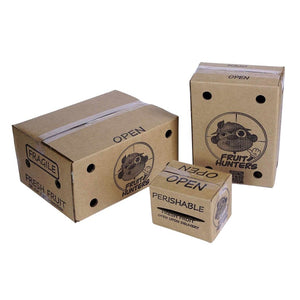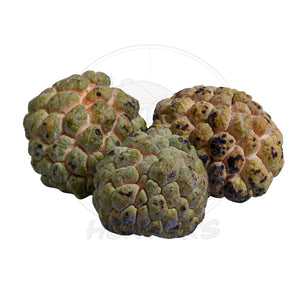 Sugar Apple or Sweet Sop, scientifically known as Annona squamosa is indigenous to tropical South America and the West Indies. Belonging to the same family as Soursop and Cherimoya. The Sugar Apple has a thick, bumpy rind with creamy, sweet pulp that is divided into segments each containing one small black seed. This scaly fruit has thick and creamy white to translucent flesh that has a minty and custard like flavor. Our sugar apples are locally grown in South Florida and hand picked at optimal maturity. 
ORDERS ARE SHIPPED  MONDAY-FRIDAY ON A BI-WEEKLY BASIS. WE MAKE EVERY EFFORT TO SHIP ALL ORDERS AS QUICKLY AS POSSIBLE TYPICALLY BETWEEN 2-14 BUSINESS DAYS. PLEASE NOTE: SHIPPING TIME AND COST PERTAINS TO THE TIME THE PACKAGE IS IN TRANSIT, NOT THE TIME IT TAKES FOR THE ORDER TO BE DELIVERED UPON PLACING THE ORDER.
-PLEASE READ FULL REFUND POLICY BEFORE PLACING AN ORDER. 

-*PRE ORDER* = FRUIT IS NOT IN SEASON. IF YOU PLACE AN ORDER FOR AN ITEM LISTED AS *PRE ORDER* YOU ARE SECURING YOUR BOX TO BE SHIPPED ONCE THE FRUIT IS BACK IN SEASON OR AVAILABLE.
*SUGAR APPLE CAN NOT SHIP TO CALIFORNIA*
Ripening Guide:
Sugar Apple is shipped unripe, however may arrive ripe upon delivery. Once ripe, the bumpy rind will soften and begin to split or crack and sometimes leak juice.The fruit can easily be pulled apart by hand and scoop out the sweet pulp with a spoon. The seed(s) and skin of the fruit may be composted as they are inedible.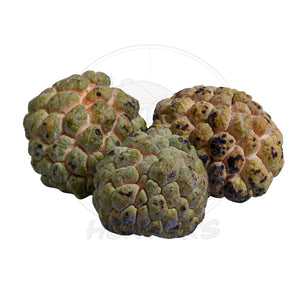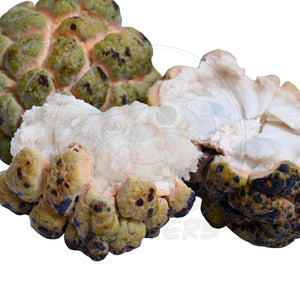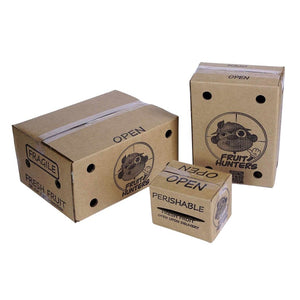 Sugar Apples
I look forward to my orders of sugar apples from Fruit Hunters every year! Great service and quality fruit.
Mucho mucho glacias
Mucho mucho mucho mucho mucho glacias